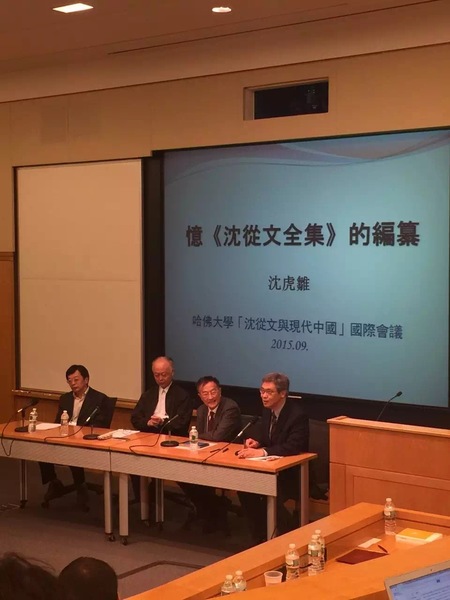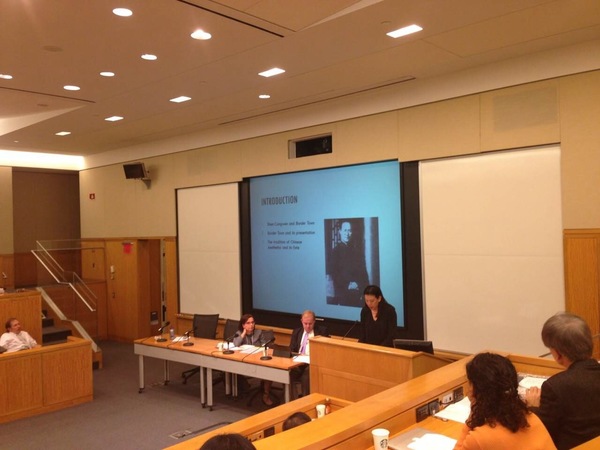 黄心雅传授 在哈佛燕京图书馆聚会厅演讲:4/11日,2016. 4-5:30pm
Common Room, 2 Divinity
王德威教学主持
中英文双语演讲:
「环太平洋原住民的生态想像」 :
Bill Reid比尔瑞德
Robert Sullivan 罗伯特沙利文
Seaman Rapongan夏曼蓝波安(台湾兰屿 达悟族作家)
主讲人:
黄心雅教授台湾中山大学外语系教授文学院前任院长
Imagining the Trans-indigenous Pacific:
Bill Reid, Robert Sullivan and Syaman Rapongan
Date: April 11, 2016
Time: 4-5.30pm
Venue: Common Room, 2 Divinity
Professor of American and Comparative Literature andDean of the College of Liberal Arts, National Sun Yat-sen University, Taiwan
Abstract:
In this lecture, I employ "the Pacific" as a contact zone to examine the shifting relationship between land and sea and, in so doing,www.740.com, I weave Pacific connections by stressing island temporalities and topographies to counteract the logic of US continental exceptionalism.Drawing on North American Haida artist Bill Reil'spiece The Spirit of Haida Gwaii, Aotearoa (New Zealand) poet Robert Sullivan's Star Waka and Pangsono Tau writer Syaman Rapongan's Eyes of the Sky as anchor texts, this lecture demonstrates how the Indigenous cultural production from the Pacific decontinentalizes American Studies through the powerful metaphor of the canoe navigating across the "pathway" of the sea. All three poets/artists evidence multiple kinds of Pacific connection and commonality, as do multiple kinds of Indigenous canoes travel across the Pacific. Non-human beings such as whales, flying fish, amphibians, and artistic objects such as canoes literally travel across an Indigenous Pacific. These beings, objects, and canoes detail complex cosmological genealogies at both the macro and micro scale of multi-species relationships. All re-nativizes islands into a counter-continental site as aligned to Oceania,www.740.com. Trans-indigenous
seafaring is invoked here as a practice and metaphor for navigating a course that is not overdetermined by the trajectories of Western colonization. All sustains a paradigm of trans-indigeneity, of rooted routes, of a mobile, flexible, and voyaging subject who is not physically or culturally circumscribed by the terrestrial boundaries of island space as small and remote. By placing these maritime/island literatures/ arts in dialogue with one another, this lecture underscores the shared history of the Pacific indigenous peoples and their complex historical relationships to the waters that surround them.
Keywords:
Bill Reil, Robert Sullivan, Syaman Rapongan, Pacific connection, trans-indigeneity